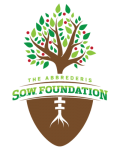 S.O.W. Foundation Projects by County
Big Picture-
Depending on funding, this is a program we would like to eventually start.
Establish the Nurse Family Partnership (NFP) program in Waushara and Green Lake Counties– We are attempting to obtain enough funding to roll out this evidence based prevention program. The program connects nurses to first time parents to offer support prenatally through age five. The program has proven results including: a 48% reduction in child abuse & neglect, 56% reduction in child emergency room visits for accidents & poisoning, 59% reduction in child arrests by age 15, 67% reduction in behavioral and cognitive problems by age 6, and 35% fewer hypertensive disorders during pregnancies. Approximate cost for first year of operation would be $250,000, with subsequent years perhaps costing about $225,000/year.